Attorney Introductions
Attorney
Managing Partner
Michitoshi Mori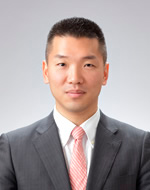 Location

Osaka
Languages

Japanese and English
Academic and professional history

1997

Graduated from Koyo Academy High School

2001

Passed the Bar Examination

2002

Graduated from Kyoto University Faculty of Law

2003

Registered as a lawyer of the Dai-ichi Tokyo Bar Association (56th), and joined AZX General Law Offices

2009

Inaugurated as a partner of AZX General Law Offices

2010

- Transferred registration to the Osaka Bar Association, and joined Yamamoto-Mori-Matsuo Law Offices
- International Committee member

2012

- Inaugurated as vice-president of the Osaka Bar Association's International Committee
- Established Mori Law Offices

2017

Established AXIS International Law Offices (Co-founder)

2020

Axis International Law Offices changed its name to S&W International Law Offices
Current Positions/Affiliations

- Osaka Bar Association International Committee Vice-president
- Osaka Bar Association Administrative Affairs Committee Vice-president (Startup Legal Services Project Team chairman)
- Synergy Drive Co., Ltd. Director
- Monozukuri Ventures Corporation Auditor
- Hack Ventures, Inc. Outside Director
- OIH Seed Acceleration Program Specialist Mentor
- Mental Health Technologies Co.Ltd. Outside Auditor
- Mediator for Mediation Center Osaka
Seminars/Lectures, etc.

November 18th, 2013

Lecturer for the Osaka Judicial Scrivener Association on "Practical work for new share warrants"

January 13th, 2016

Lecturer for the Osaka Bar Association workshop on "Strategies and the newest legal service information for venture finance"

July 4th, 2016

Lecturer for the OIH Seed Acceleration Program on "Capital policies"

January 16th, 2017

Lecturer for the OIH Seed Acceleration Program on "Capital policies"

February 21st, 2017

Lecturer for NJ Publishing sponsored workshop on "Before it becomes a problem! Pitfalls you should know when writing contracts"

February 16th, 2017

Coordinator for "University startups utilizing intellectual property, and ideal IPO support" talks co-hosted by the "three associations" of the Osaka Bar Association, the Kinki Branch of the Japan Patent Attorneys Association, and the Japanese Institute of Certified Public Accountants Kinki Chapter

March 3rd, 2017

Lecturer for the Osaka Bar Association workshop on "Company legal services for venture support"
and many others
Attorney
(admitted in Japan and New York)
Managing Partner
Yusuke Kono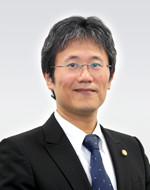 Location

Osaka
Languages

Japanese , English, Chinese
Academic and professional history

March 2004

Graduated from Kyoto University Faculty of Law

March 2006

Completed graduate level law studies at Kansai University

December 2007

Finished studies as legal apprentice at the Supreme Court (60th)

December 2007

Registered as a lawyer (Osaka Bar Association)

January 2008~August 2017

Worked for Kuboi and Partners Law Office

May 2012

Graduated from Texas University at Austin School of Law

August 2012

Interned at Ohashi & Horn LLP (Dallas Office)

September 2012

Interned at Kelvin Chia Partnership Legal Offices (Ho Chi Minh City Office) (Until March 2013)

November 2012

Passed the New York State Bar Examination (Registered a lawyer in New York State in August 2013)

April 2013

Studied Chinese at the Beijing Language and Culture University (Until June 2013)

July 2013

Interned at East & Concord Partners (Beijing Office) (Until December 2013)

September 2017

Established Axis Law Offices (Co-founder)

2020

Axis International Law Offices changed its name to S&W International Law Offices
Current Positions/Affiliations

- Osaka Bar Association International Committee
- Kyoto Chamber of Commerce and Industry Asia Business Help Desk Specialist Advisor
- Kobe Overseas Business Center Advisor
- Heart Organization Co., Ltd Auditor
Main writings/essays

- "Manual of practical credit management and recovery for regional public officials" (Multiple Authorship, Dai-ichi Hoki)
- "Q&A Manual for private credit management and recovery for local governments" (Multiple Authorship, Gyosei)
- "Practical manual of information publishing and disclosure requests" (Multiple Authorship, Gyosei)
Seminars/Lectures, etc.

February 2019

Seminar on Compliance Practices in ASEAN" hosted by Osaka Chamber of Commerce and Industry

November 2019

Seminar on How to Make Better Use of the SDGs to Strengthen Your Company's Strengths", hosted by Osaka Chamber of Commerce and Industry and JETRO Osaka Headquarters

August 2020

Opportunities and Risks of the SDGs" co-hosted by the Japan Research Institute, Ltd. and the Firm, and supported by Sumitomo Mitsui Banking Corporation (China) Shenzhen Branch

March 2022

Achieving Governance that Supports Environmental and Social Contributions - ESG from a Legal Perspective", co-hosted by Kansai Economic Federation and Osaka Bar Association
Attorney
Managing Partner
Nobuyuki Fujii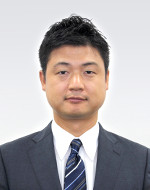 Location

Tokyo (also serve as Osaka)
Languages

Japanese and Chinese
Academic and professional history

March 2001

Graduated from Chuo University Faculty of Law, Department of Law

April 2001

Employed in logistics company (Until March 2005)

March 2007

Completed studies at Ritsumeikan University School of Law

December 2008

Completed studies as legal apprentice at Supreme Court (61st), registered as a lawyer (Osaka Bar Association)

September 2012

Student of the Beijing dialect of Chinese at East China Normal University (Shanghai, China)

January 2013

Interned at firms including Shanghai office of King & Wood Mallesons Law Office among others

December 2013

Interned at Tsar & Tsai Law Firm (Taiwan)

July 2014

Registered as a tax accountant

July 2014

Inaugurated as a partner of Nakanoshima City Law Firm

September 2017

Established AXIS International Law Offices (Co-founder)

2020

Axis International Law Offices changed its name to S&W International Law Offices
Current Positions/Affiliations

- Member of Japan Tax Jurisprudence Association
- Member of Institute for Tax Litigation
- Lecturer (part-time lecturer) on "General Tax Regulations" at Ritsumeikan University School of Law (April 2016 - March 2021)
- nosh Inc. Outside Auditor
Main writings/essays

- "Inheritance legal counsel/practical handling of tax duties" SEIBUNSHA (Co., Ltd.) (Multiple authorship)
- "Tax duty counsel for new practitioners - Civil law volume" Yuhikaku Publishing (Co., Ltd.) (Multiple authorship)
- "Tax duty counsel for new practitioners - Corporate law volume" Yuhikaku Publishing (Co., Ltd.) (Multiple authorship)
Seminars/Lectures/Etc.

October 26th, 2013

Participated as a judge in the Sino-Japanese Consumer Law International Debate Association (Shanghai Jiao Tong University)

July 10th, 2014

"Practical legal procedures for handling intellectual property conflicts in China"
(Conducted by the Osaka Institute of Invention and Innovation)

November 6th, 2015

TFO Chinese Seminar (#1) "Risk management for expansion into China"

May 27th, 2016

TFO Chinese Seminar (#2) "The employee invention system, the latest information, internal reporting systems, and automobile industry antimonopoly law guidelines"

July 21st, 2016

"Practical work concerning the Special Act Against Transfer of Consumption Tax for legal counsel" monthly meeting for The Association of Corporate Legal Departments

September 29, 2016

"Points of caution and other notes on inheritance based on recent decisions" Kinki Certified Public Tax Accountants' Association, Kita Branch workshop

November 28, 2016

"Vital tax knowledge for legal counsel" Business Research Institute workshop

December 2nd, 2016

TFO Chinese Seminar #3 "Points of note when retiring from wholly-owned firms and merged firms"
Seminars on brand management, legal/tax services, and business strategies
Attorney
Managing Partner
Masakazu Mimura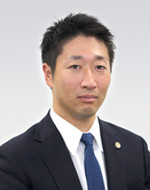 Location

Osaka
Languages

Japanese and Chinese
Academic and Professional History

March 2004

Graduated from the Kwansei Gakuin University School of Law and Politics

March 2006

Completed studies at Kwansei Gakuin University Graduate School of Law and Politics

December 2007

Completed studies as legal apprentice at the Supreme Court (60th)

December 2007

Registered as a lawyer (Osaka Bar Association)

September 2017

Established AXIS International Law Offices (Co-founder)

2020

Axis International Law Offices changed its name to S&W International Law Offices
Current Positions/Affiliations

- Member of the Osaka Bar Association International Committee, Administrative Problems Committee, Rights for Children Committee
- Member of Junior Chamber International Ashiya
- sanwacompany ltd. Outside Auditor
Main Writings/Essays

- "Q&A on business restructuring due to corporate splits or transfers of business" (Multiple authorship, CHUOKEIZAI-SHA, Inc.)
- "Newest practical work and judicial precedent concerning trademark rights" (Multiple authorship, Civil Law Research Association)
Seminars/Lectures/Etc.

June 2017

"Basic Knowledge and Practice of Contracts - Checkpoints of Contracts" Kinki Certified Public Tax Accountants' Association North Branch Workshop

October 2018

Seminar on Countermeasures for Claims in Cosmetic Medicine," hosted by Universal Small Amount and Short Term Insurance Co

February 2019

Seminar on Compliance Practices in ASEAN," hosted by Osaka Chamber of Commerce and Industry

November 2019

Seminar on How to Make Better Use of the SDGs to Strengthen Your Company's Strengths," hosted by Osaka Chamber of Commerce and Industry and JETRO Osaka Headquarters

August 2020

"Opportunities and Risks of the SDGs" co-hosted by the Japan Research Institute, Ltd. and the Firm, and supported by Sumitomo Mitsui Banking Corporation (China) Shenzhen Branch

April 2022

"Legal Issues You Need to Know When Starting a Business," hosted by Entrepreneurship Plaza Hyogo

May 2022

"Legal Matters for Startups - What is a Legally Proper Company?", hosted by Minato Bank, S&W International Law Office, and Anchor Kobe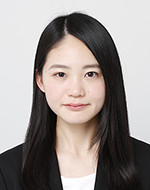 Location

Osaka
Languages

Japanese and English
Academic and Professional History

March 2014

Graduated from Kobe University Faculty of Law

March 2016

Completed studies at Kyoto University Graduate School of Law

December 2017

Completed studies as a legal apprentice at the Supreme Court (70th), registered as a lawyer (Osaka Bar Association)

January 2018

Joined Axis International Law Offices(Currently S&W International Law Offices)
Current Positions/Affiliations

- Member of Venture Law Project Team, Business Reform Committee, Osaka Bar Association
- Member of Intellectual Property Committee, Osaka Bar Association
- Advisor, Organization for Small & Medium Enterprises and Regional Innovation, Kinki Headquarters
Seminars/Lectures/Etc.

- Osaka Innovation Hub and Osaka Bar Association Business Reform Committee Venture Law Project Team co-hosted "Understanding Finance from the Ground Up and What to Keep in Mind"
- "Legal affairs for startups - What is a legally proper company?" sponsored by Minato Bank, S&W International Law Office, and Anchor Kobe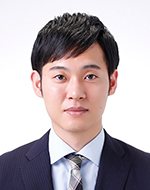 Location

Osaka
Languages

Japanese and English
Academic and professional history

March 2015

Graduated from Osaka University Faculty of Law

September 2016

Leaving Kyoto University Law School

December 2017

Finished studies as legal apprentice at the Supreme Court (70th)
Registered as a lawyer (Dai-ichi Tokyo Bar Association)
Joined Anderson Nagashima Ohno & Tsunematsu (Tokyo Office)

April 2020

Registered as a lawer (Osaka Bar Association)
Joined Chuo Sogo Law Office

April 2022

Joined S&W International Law Offices
Current Positions/Affiliations

- Member of the Osaka Bar Criminal Defense Committee
- Member of AI Law Study Group
- Represented plaintiffs in the constitutional litigation for marriage equality in Kansai
Seminars/Lectures/Etc.

- Points on the Amendment to the Whistleblower Protection Act and the Application of Property Insurance, Effective June 2022.
(December 2021, co-sponsored by Chuo Sogo Law Offices and Marsh Japan K.K.)
Location

Osaka
Languages

Japanese and English
Academic and professional history

March 2017

Graduated from Osaka University Faculty of Law

December 2018

Finished studies as legal apprentice at the Supreme Court (71th)
Registered as a lawyer (Osaka Bar Association)

January 2019

Joined KIIKKAWA Law Offices

June 2020

Joined S&W International Law Offices
Current Positions/Affiliations

- Osaka Bar Association, Business Reform Committee, Venture Law Project Team
- Small and Medium Enterprise Advisor (Management Support), Organization for Small & Medium Enterprises and Regional Innovation, Japan
Seminars/Lectures/Etc.

December 2021

"Information Management Required of Companies" co-hosted by the Osaka Bar Association Business Reform Committee Venture Legal Project Team and OIH

April 2022

"Legal Issues You Need to Know When Starting a Business," hosted by Entrepreneurship Plaza Hyogo, April 2022
Location

Osaka
Languages

Japanese and English
Academic and professional history

March 2016

Graduated from Kyoto University Faculty of Law

March 2018

Graduated from Kyoto University Law School

December 2019

Finished studies as legal apprentice at the Supreme Court (72th)
Registered as a lawyer (Osaka Bar Association)

January 2020

Joined Kikkawa Law Offices

January 2023

Joined S&W International Law Offices
Current Positions/Affiliations

- Member of the Osaka Bar Legal Consultation Center Steering Committee
- Member of the Osaka Bar Headquarters for Promotion of Gender Equality
- Assistant of Extrnal Auditor of Osaka Prefectural Government External Audits(2020~2022)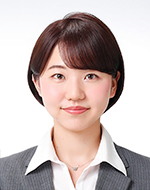 Location

Osaka
Languages

Japanese and English
Academic and professional history

March 2018

Graduated from Osaka University Faculty of Law

March 2020

Graduated from Kyoto University Law School

April 2022

Finished studies as legal apprentice at the Supreme Court (74th)
Registered as a lawyer (Osaka Bar Association)

May 2022

Joined S&W International Law Offices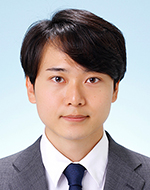 Location

Osaka
Languages

Japanese and English
Academic and professional history

March 2019

Graduated from Osaka University Faculty of Law

March 2021

Graduated from Kyoto University Law School

December 2022

Finished studies as legal apprentice at the Supreme Court (75th)
Registered as a lawyer (Osaka Bar Association)

January 2023

Joined S&W International Law Offices
Chinese Attorney
of Counsel
Hang Li
Academic and Professional History

March 2008

Master's degree, Kobe University Graduate School of Law

March 2009

Withdrew from latter doctoral program at Kobe University Graduate School of Law
Fields of Specialization

- International investment
- Intellectual property rights, M&A/corporate restructuring, corporate legal services
- Conflict resolution
Mr.Hang Li is qualified in China and he is not qualified in Japan and is not registered foreing lawyer in Japan. Mr. Hang Li will not provide legal services in Japan.
- Conflict resolution

- "Applications for car dispatch services: legal analysis concerning new system designs and current models" (LexisNexis, October 2015)
- "Examples of resolution of foreign company strike incidents and the role of the law" (Japan "International Trade" June 2012)
- "Methods and processes related to investment in Japan by Chinese companies" (Peking University Legal Information Network, February 2010)
- Column: "Chinese Law Classroom" (Civil Network in Japanese, serialized publication from 2009 - 2011)
Numerous other publications of specialist text in media on new legal issues concerning new internet industries, etc.
Of Counsel (Admitted to practice in Idaho, USA)
DANIEL TSUBASA BLOCKSOM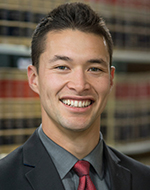 Location

Osaka office
Academic and Professional History

April 2008

Graduation from Stanford University (B.A. with honors in Economics)

January 2009 – June 2011

Teaching Assistant for the Stanford University Public Policy Department

June 2011

Graduation from Stanford Law School (J.D.)

June 2011 – July 2012

Canyon County Criminal Deputy Prosecuting Attorney (Idaho)

July 2012 – September 2014

Canyon County Civil Deputy Prosecuting Attorney (Idaho)

August 2014 – August 2016

Owned and managed Blocksom Law & Policy, PLLC (Idaho)

December 2016 – August 2018

Boise County Prosecuting Attorney (Idaho)

August 2018 – January 2021

Canyon County Civil Deputy Prosecuting Attorney (Idaho)

April 2021 – present

Professor at Kyoto International University

August 2021 – present

Of Counsel at S&W International Law Offices
Qualifications

- Admitted to practice law in Idaho, USA
- Not registered as an attorney at foreign law in Japan
Areas of Practice

- Review, drafting, and negotiation of English contracts; corporate law; dispute resolution